Just when you thought the TFiOS media blitz was dying down, Dharma Productions in India is rumored to be working on a Hindi adaptation. The film will allegedly star Alia Bhatt and be directed by the production company's founder, Karan Johar.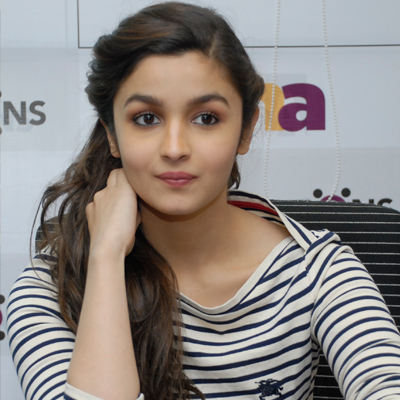 It may seem utterly bizarre, if not a little money-grabbing, but there's no reason not to be cautiously optimistic about this adaptation. Despite a reputation for fanfare and spectacle, Indian cinema has scores of artistic independent films that are as good as if not better than their Hollywood counterparts. Then again, director Johar is known for the opposite type of work; massive, big-budget, star-studded love stories with bright colors, slow motion, and songs sung in the pyramids. I'm wary of a Dharma-produced TFiOS (will Hazel and Augustus have a big dance number?? THIS SEEMS IN POOR TASTE but also I want to see it), but he's also a master of romantic and family drama. If he can harness the gravitas of his earlier work (such as 1998′s Kuch Kuch Hota Hai and 2003′s Nikhil Advani-directed Kal Ho Naa Ho), he might miraculously pull this off.
The Fault In Our Stars certainly has elements that appropriately befit a Bollywood movie. There's no shortage of drama (and melodrama), and my dream soundtrack includes a background score by Amit Trivedi. Expect Hazel's parents to have a much more significant role and maybe a resurgence of Augustus's ex (I imagine it looking something like this).
A glaring discrepancy in this decision is that Indian films about teenagers are all but nonexistent. They are almost universally about people in their 20s and 30s, with a teeny tiny market for children and as many films about middle aged women as I can count on my fingers (spoiler: it's one).
At 21, Bhatt can easily pass for a teen, but the same can't be said of her male contemporaries, who spend days and nights bodybuilding for current Bollywood beauty standards. The best decision for an even remotely  respectable love interest for this film would be to cast a newcomer, and not one with glistening pecs. Or they can give in to temptation and dress Siddharth Malhotra like a school kid.
(the backpack is a metaphor)